This is a maze game that was designed to teach Coulomb's Law.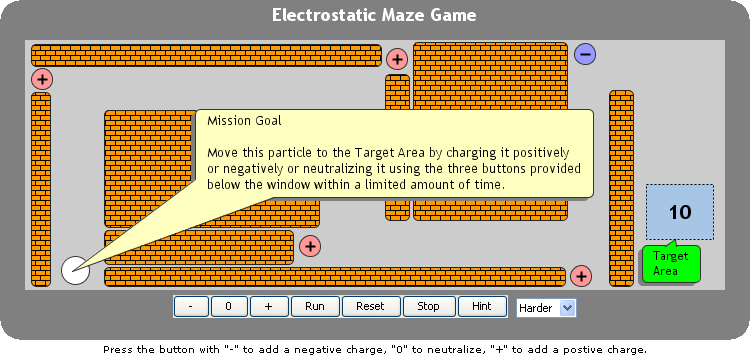 The above image is just a screenshot. Click the above button or this link to launch this game.
System requirements: You must have Java Version 5 or higher in order to run this program. Please go to java.com to get the latest Java software, if you are not sure.
Failed? Check out the FAQ for troubleshooting.